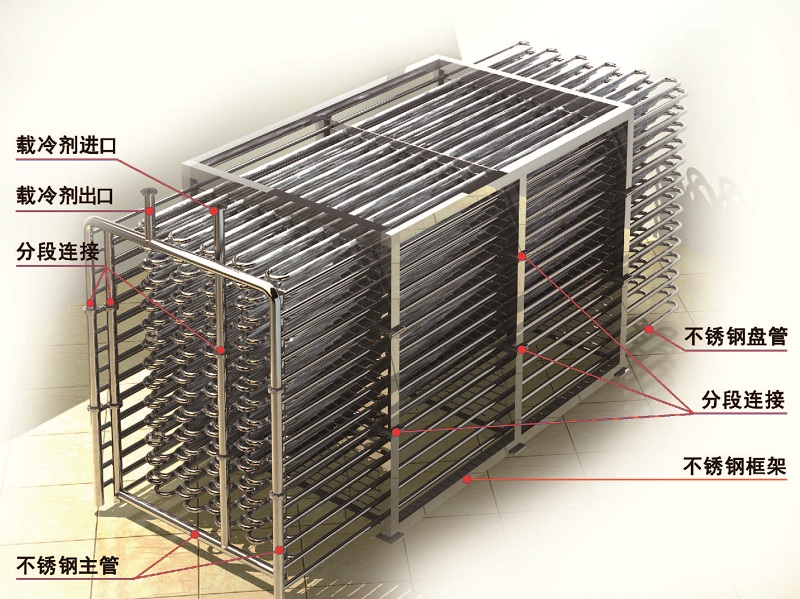 Stainless Steel Coil
Stainless steel or plastic coil has long life;

Dynamic transfer heat. It has higher heat transfer coefficient and higher discharging efficiency;

High frozen rate;

Simple and convenient system design;

Fit for various places;

Ethylene glycol after inhibitory treatment;

Standard tank use stainless steel tank. The inside is all stainless steel and high durability;

Good heating preservation and reduce heating loosen;

Combined with re-cooling coil and fit for low temperature air supply system.




Interface size